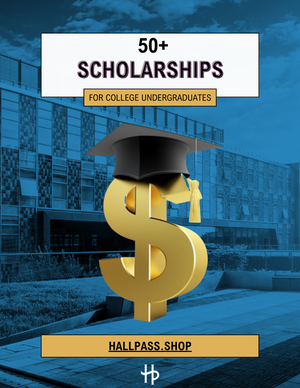 50+ Scholarships for College Undergraduates
This is a digital product. NO REFUNDS WILL BE ISSUED ONCED PURCHASED. 
NO EXCEPTIONS!
Unlock Your Potential: 50+ Scholarships for College Undergraduates is a must-have ebook that presents a treasure trove of scholarship opportunities for current college students. This ebook equips undergraduates with a diverse range of scholarships tailored to various fields of study, extracurricular interests, and academic achievements. Whether you're seeking financial aid for tuition, or research projects, this resourceful ebook will navigate you towards securing the support you need to excel in your college journey. Don't miss out on this invaluable opportunity to invest in your future and unlock a world of possibilities!