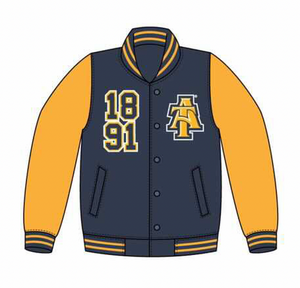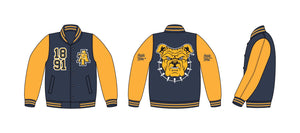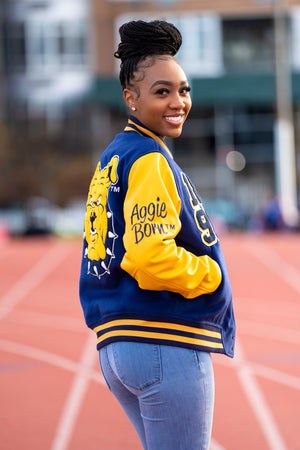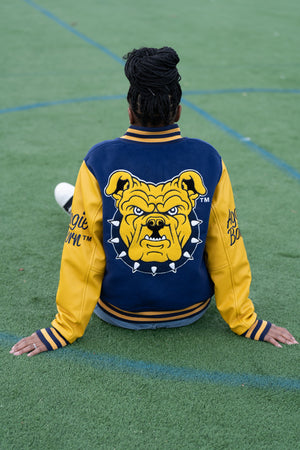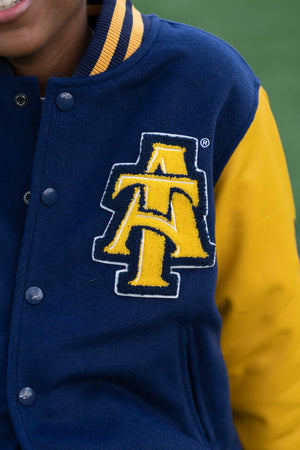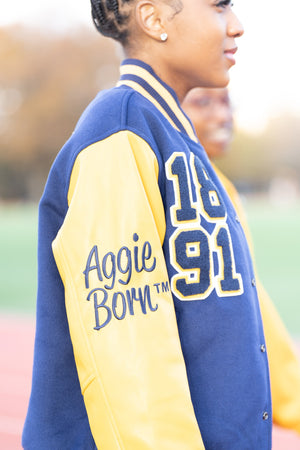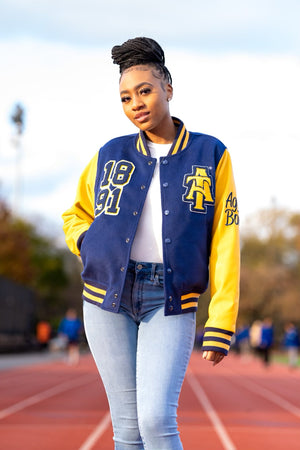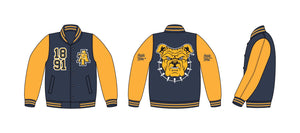 Traditional Aggie Bulldog Varsity Jacket
Stay warm and stylish in this Traditional NCAT Aggie Varsity Jacket. The blue and gold colors proudly display your Aggie spirit, complete with the iconic Aggie bulldog. The faux leather sleeves add a classic touch while the polyester body keeps you comfortable during chilly weather. Perfect for any NCAT fan, this jacket is a must-have addition to your wardrobe.
Key Features: 
- Blue and gold color scheme
- Iconic Aggie bulldog design
- Faux leather sleeves for a classic look
- Polyester body for comfort
This NCAT varsity jacket is perfect for showing off your school spirit while staying warm on cool days. The faux leather sleeves give it an old-school feel, while the polyester body provides comfort all day long.
Whether you're heading to class or cheering on the team at a game, this Traditional NCAT Aggie Varsity Jacket is sure to turn heads and make you feel proud to be part of the North Carolina A&T community!
Dry Clean ONLY